Frequently Asked Questions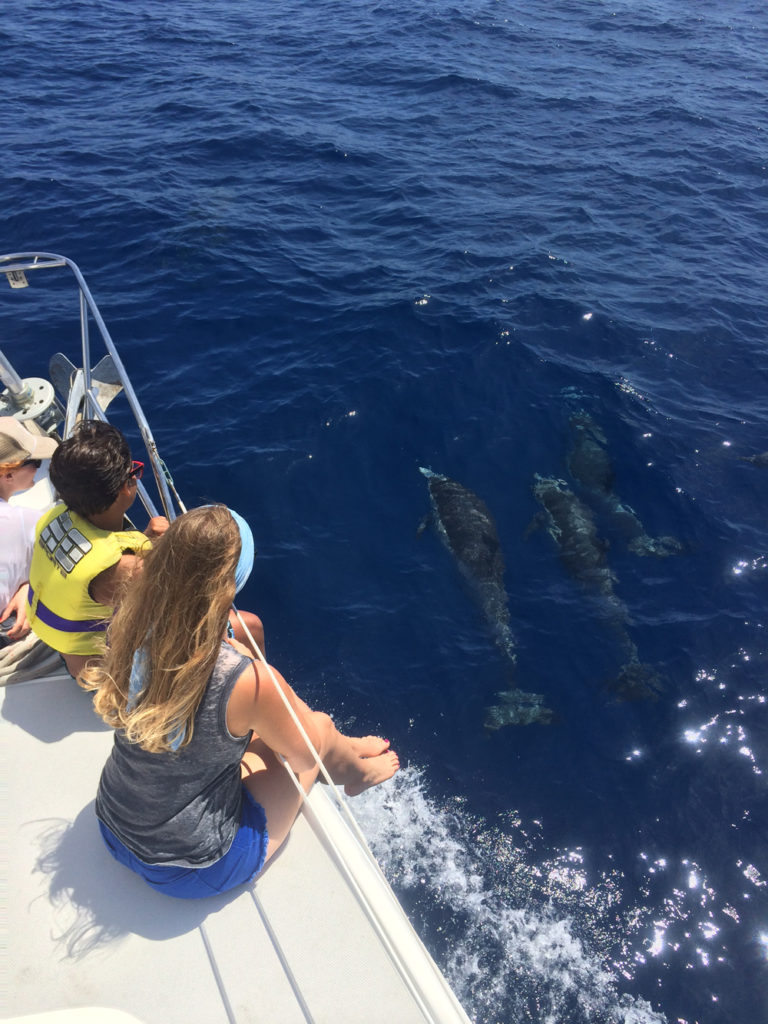 Will I Be Safe?
The Bueno is the state of the art in coastal cruising sailboats. We have a safety meeting before departure where more questions can be asked and answered. The Bueno has been designed with your comfort and safety in mind. The boat is inspected and maintained regularly. The 35 hp diesel inboard motor is more than adequate for Oceanside coastal cruising, and chasing schools dolphin.
What Can I Bring?
You are welcome to bring a snack or beverage, favorite CD, binoculars and of course your camera. For overnight charters we suggest a private meeting dockside a day prior to departures to discuss other provisions.
What About Bad Weather? 
Your comfort and enjoyment is first and foremost in our mind, we have but one goal and that is for you to have a memorable experience. Therefore, will gladly extend a rain check to those that wish to cancel or return to the dock early due to inclement weather.
Will I Get Seasick?
It is common to enjoy your adventure on the ocean more in a sailboat vs. a power boat. The fresh air is more noticeable, the ride is smoother and there are less fumes from the motor and fuel. We suggest you visit your drug store for any over the counter medicine to ensure your well being.
What Makes You Better Than The Competition?
Captain Steve is an experienced seaman willing to share his knowledge with anyone anxious to learn about sailing the seas. His polite and outgoing personality is appreciated by all ages. The Bueno is a comfortable sailor, in bristol condition with all the amenities, if you like the ocean you will love being aboard her.